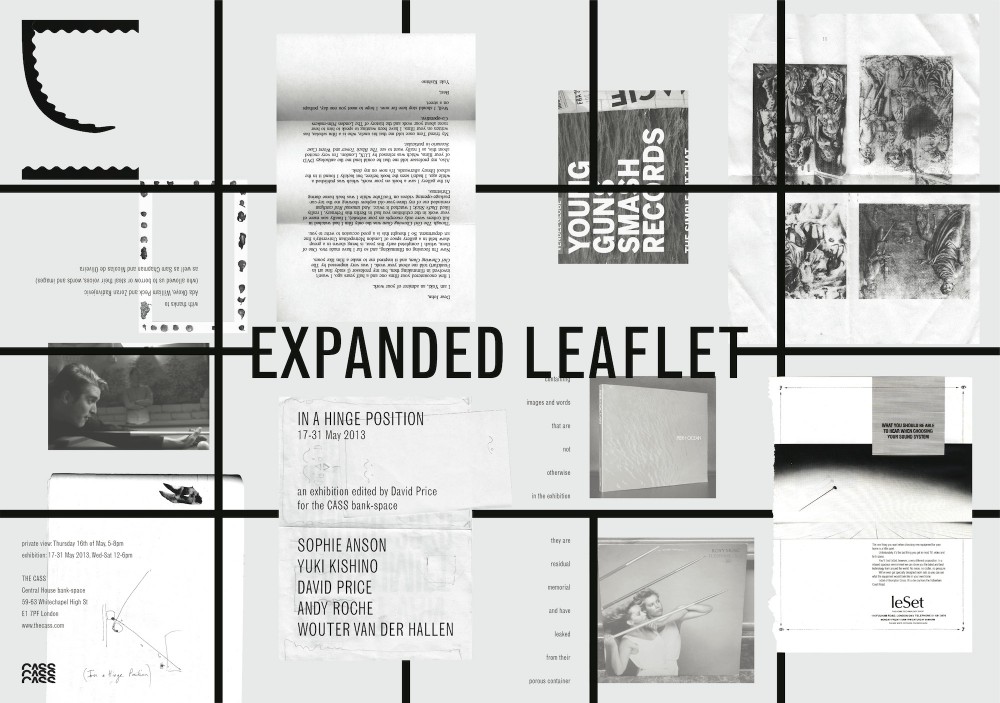 An expanded leaflet (for In A Hinge Position)
2013
Leaflet (A2 poster foldable to A5 booklet), monochrome offset print, edition of 1000.
A monochrome composite image serves as both invite, A2 poster and A5 leaflet/publication to the exhibition In A Hinge Position, held at Bankspace (Whitechapel, London), with works by Sophie Anson, Yuki Kushino, Andy Roche, David Edward Price and Wouter Van der Hallen.

This leaflet contains "images and words that are not otherwise in the exhibition / they are residual, memorial and have leaked from their porous container", such as a letter from Yuki Kishino to John Smith, an image from the cover of the Pier + Ocean catalogue (1980), a shot of Andy Roche playing snooker, and so on.